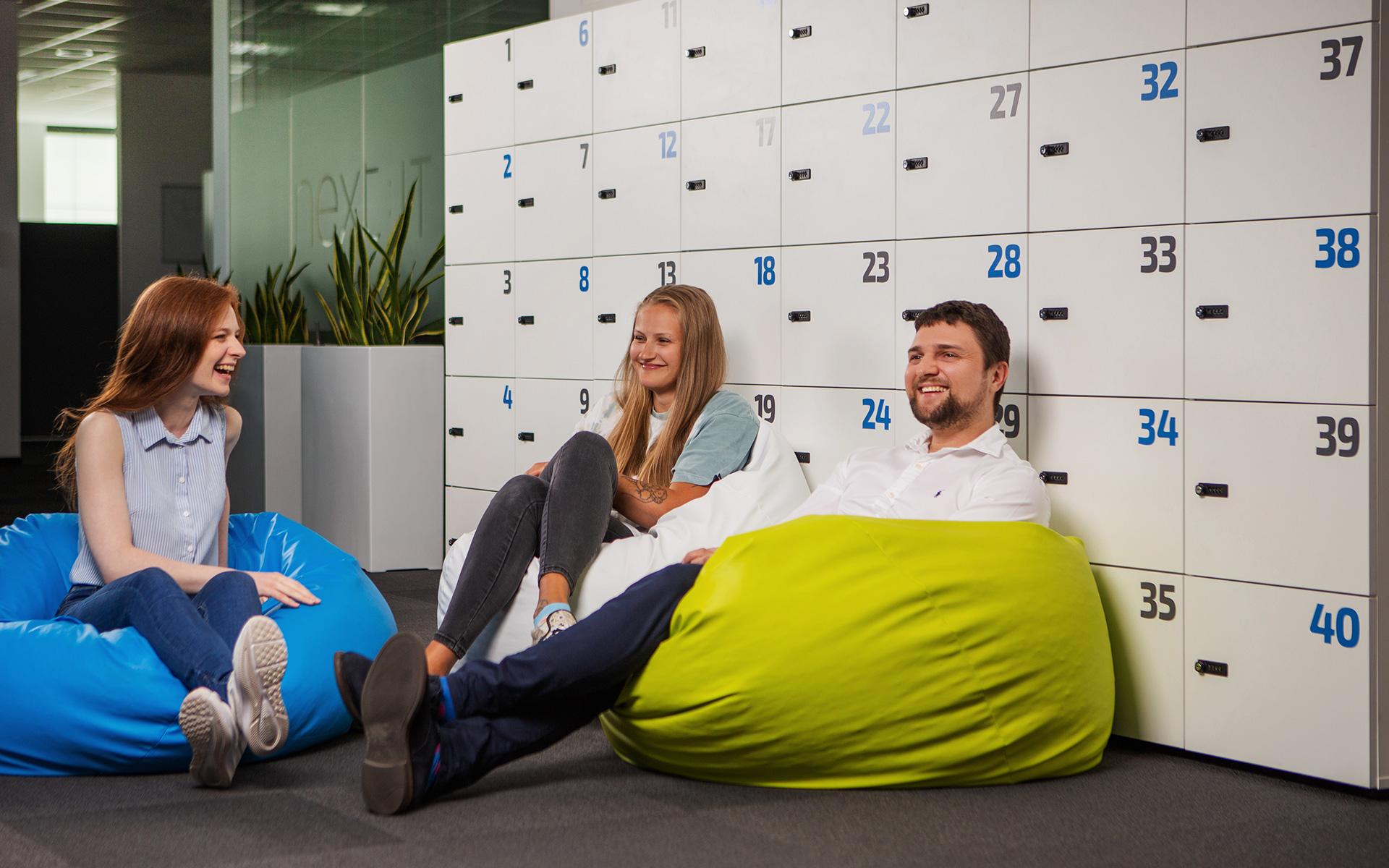 Next Technology based in Poznań, Poland
Come support one of the most successful retail companies in the UK
Next Technology, Poznań
Job Offers 3
We have put a lot of effort to make our recruitment process friendly and effective for our candidates.
Our Recruiters guide our candidates from the application to securing employment.
Office Perks
We believe in giving our team the freedom
to be innovative and to make a real difference.
Here are a few examples of the additional benefits that come with being part of the Next Technology Poznań family:
Fun room
A space dedicated to chill out and change your mindset through several of the on-site fun activities from games and gadgets.
Gym membership
Benefit from state-of-the-art latest gyms located next to the offices with your personal gym membership.
Canteen
You are what you eat. A catering service arrives at the office every day, from where you can purchase varied, fresh meals. In addition, you will find many restaurants located in close distance and in the Posnania gallery.
Great view
It's no surprise that great views influence and can be inspirational while you are at work. Next Technology Poznań is located at Malta House and over looks Malta Lake.
Introducing NEXT
Why work at Next Technology Poznań?
Scrum Evangelists
We love Scrum, Kanban, Lean, XP and Spotify Model and we live it.
Latest Technologies
Develop your skills with over 50 different cutting-edge projects.
Enjoy Next IT Culture
Love what you do, and work with the best IT Professionals in the industry.
Enhance Your Professional Future
Enhance your IT skills with us. We offer one of the most exciting, challenging IT environments.